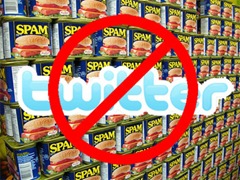 With the change of the seasons, Twitter spammers modify their approach much like a department store does clothing racks. Mashable reports that thousands of hacked Twitter accounts are sending a tidal wave of spammy messages advertising a weight-loss product, just in time for summer. The message, followed by a link to a website advertising an Acai Berry dietary supplement, reads:
Get the beach body you've always wanted, now you can with this weight loss supplement.
If you see this being tweeted from your account, the article suggests you change your password immediately. Oh what? You meant to send out those tweets? Disregard.
In all honesty, with the prevalence of growing Twitter spam and hacking, you want to change your password frequently either way! For more info, follow this link: http://mashable.com/2011/07/27/hacked-twitter-beach-body/
-Andy TWW